43dBm PCS Frequency Shift Repeater
Support GSM850 / GSM900 / DCS1800 / PCS1900.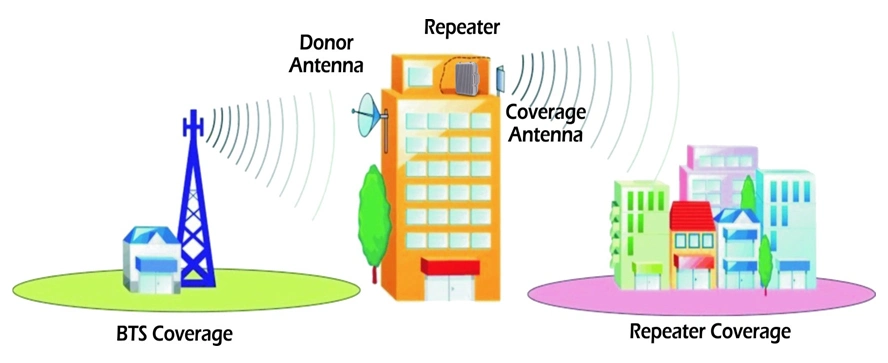 The Tetra UHF VHF Signal Booster, It has a simple structure to transparently convey and amplify the wireless signal (at the same frequency) between the BTS (Base Transceiver Station) and mobiles in a Dual wireless network, it picks up the signal from the BTS via the Donor Antenna, linearly amplifies the signal, and then retransmits it via the Coverage Antenna (or the Indoor Signal Distribution System) to the weak/blind coverage area. And the mobile signal is also amplified and retransmitted to the BTS via the opposite direction.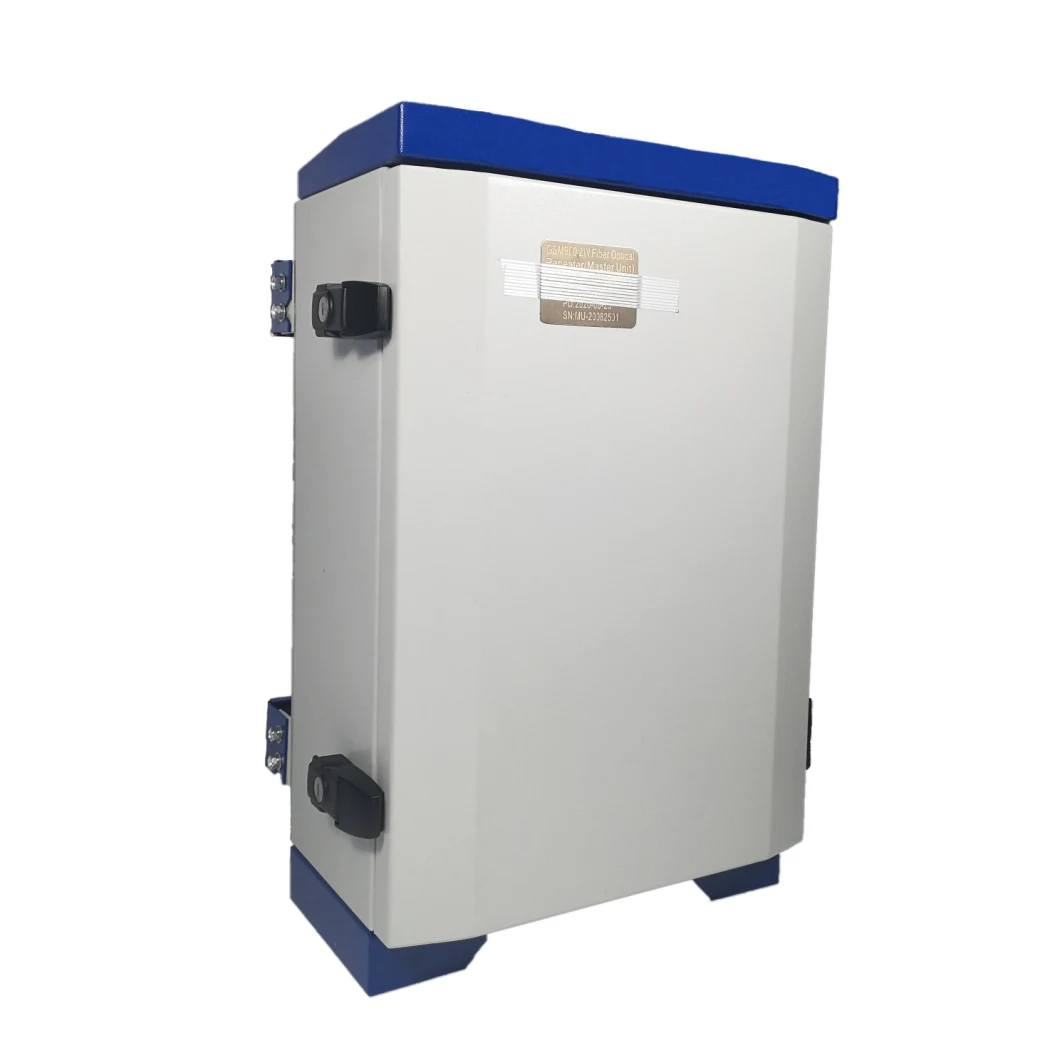 Working Principle:
When the repeat antenna receives uplink signals from a subscriber, the signals will undergo the processing of a low-noise amplifier, filter, and power amplifier first, and then be transmitted to the base station, thus accomplishing the connection between subscribers in the signal blind area and base station.
In this way, the blind areas are eliminated.
Considering receiving signal intensity and coverage size may vary with sites where the repeater is located, it is necessary to control the gain and output of the repeater.
Additionally, considering the fading effect in spatial signal transmission, auto amplitude fixing for output is required.
For this purpose, MGC and ALC circuits are included in the uplink/downlink channels.
I.Features:
Aluminum-alloy casing with IP65 protection has a high resistance to dust, water, and corroding

Low interference to BTS by adopting a linear amplifier with high gain and low noise

Adopting filter with high selectivity and low insertion loss eliminates interference between uplink and downlink

The USB port provides a link to a notebook for local supervision or to the built-in wireless modem to communicate with the NMS (Network Management System) that can remotely supervise the repeater's working status and download operational parameters to the repeater.
Donor Unit
Remote Unit
Working Frequency (customizable)
Uplink (MHz)
824~849 / 880~915 / 1710~1785 / 1850~1910
Downlink (MHz)
869~894 / 925~960 / 1805~1880 / 1930~1990
Link Frequency
Customizable
Transmission Distance
≤ 20km
No. of Channels (for channel shift)
1 / 2 / 4
Frequency Error
≤ 0.05ppm
Phase Distortion across bandwidth
≤ 6.1 ° & ≤ 24.5 ° (Peak)
Error Vector Magnitude (EVM)
≤ 12.5%
Max. Output Power (customizable)
Uplink
Cable-Access: ≥ 0dBm
Wireless-Access: ≥ 30dBm
≥ 33dBm
Downlink
40dBm
43dBm
Max. Input Level (Non-Destructive)
≥ -10dBm
Max. Gain
Cable-Access: ≥ 45dB
Wireless-Access: ≥ 85dB
≥ 90dB
Gain Adjustment Range
1~31dB @ step of 1dB
Voltage Standing Wave Ratio (VSWR)
< 1.5
Noise Figure
< 5dB (only for uplink)
Spurious Emission
Within working band
≤ -15dBm/30kHz
Out of working band
(Δf > 2.5MHz)
9kHz~1GHz: ≤ -36dBm/100kHz
1GHz~12.75GHz: ≤ -30dBm/30kHz
Third-Order Intermodulation
≤ -45dBc/30kHz (measured under rated output power)
In-Band Ripple
≤ 3dB
System Delay
≤ 10μSec
I/O Impedance
50Ω
RF Connector
N-Type (Female) / changeable / bottom of casing
Temperature Range
Operation: -25°C ~ +55°C / Storage: -30°C ~ +60°C
Relative Humidity Range
≤ 95% (non condensing)
Power Supply (customizable)
DC -48V / AC 220V, 50/60Hz / AC 110V, 50/60Hz
Power Consumption
≤ 160W
≤ 200W
Backup Power Supply (optional)
4 hours
Casing Level
IP65
Dimensions
428mm x 328mm x 220mm
Weight
25kg
30kg
NMS Monitoring Function (optional)
Real-time alarm for door status, temperature, power supply, LNA, VSWR, self-oscillation, etc. Remote control such as turn on/off, increasing/decreasing output power, etc. Real-time status for output/input power, UL/DL gain, all status of repeater etc.
*

Monitor Function
·
Adjust the gain of the uplink and downlink.
·
Set maximum output power of the uplink and downlink.
·
Detect the operating temperature of the equipment.
·
Detect the output power of the uplink amplifier and downlink amplifier.
·
Detect input power of uplink and downlink.
·
Check the uplink LNA and downlink LNA for working properly
·
Check the uplink and downlink "frequency selective filter" for working properly.
·
Check the uplink PA and downlink PA for working properly.
·
Switch on and switch off the power amplifiers of uplink and downlink.
·
Set the frequency of the uplink signal channel and downlink signal channel.
·
Detect the VSWR of the downlink output antenna port.
To expand signal coverage or fill the signal blind area where the signal is weak or unavailable.
Outdoor: Airports, tourism regions, golf courses, tunnels, factories, mining districts, villages, …
Indoor: Hotels, exhibition centers, basements, shopping malls, offices, parking lots, …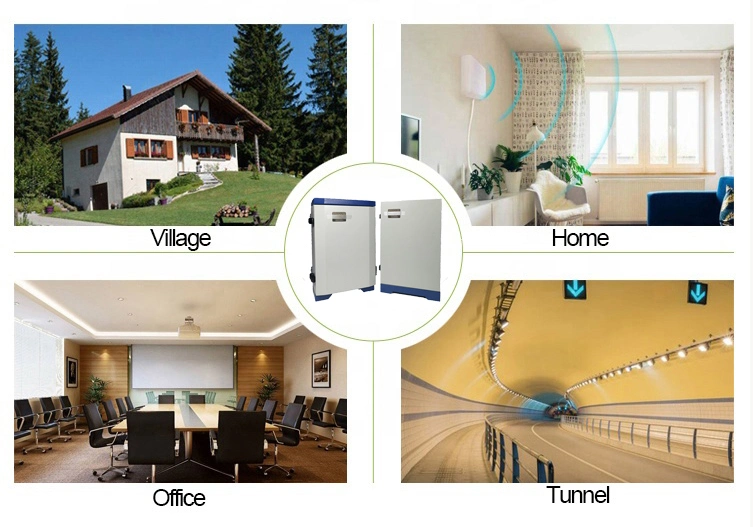 I.Site Survey before Installation
Before you install, the installer should contact the person responsible for the project, understand whether there are installed conditions in the installation site.
Specifically include Installation site, surroundings (Temperature and Humidity), power supply, and so on.
If qualified should go live on-site survey with related personnel. The repeater is designed that can working outdoors, operating temperature is -25ºC~65ºC, humidity is ≤95%, which can be adapted to most areas of the natural environment.
II.Recommended Environmental Requirements:

1.Installation area non-corrosive gases and fumes, Electromagnetic interference field strength ≤140dBμV/m(0.01MHz~110000MHz).
2.Mounting height should facilitate RF cable routing, cooling, safety, and maintenance.
3.Should provide a set of independent and stable 150VAC~290VAC(Nominal 220V/50Hz)AC Power. It must not be shared with other high-power appliances telecommunications equipment.
4.Lightning protection devices must be installed in the building, and it should have sufficient strength and stability.
5.There are grounding bar in the vicinity.

III.Installation Tools

Installation tool to use: Electric impact drill, iron hammer, pulleys, ropes, belts, helmets, ladders, screwdriver, hacksaw, knife, pliers, wrenches, compass, measuring tape, tweezers, electric iron, portable PC, 30dB directional coupler, spectrum analyzers, VSWR tester.

IV.Repeater installation

It can be a holding pole or wall mounting way. It should be installed in a ventilated place, vertically on a wall or mast to ensure good heat dissipation, if hanging on the wall, the upper part of the equipment to be considered more than 50cm from the ceiling, the lower part of the equipment needs more than 100cm from the floor.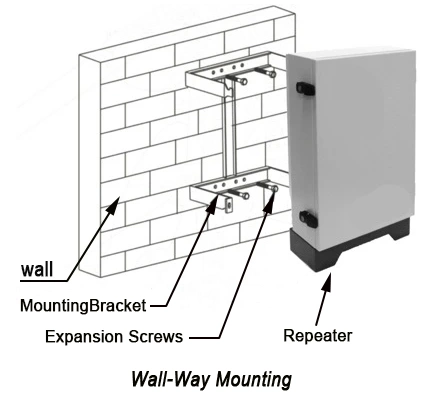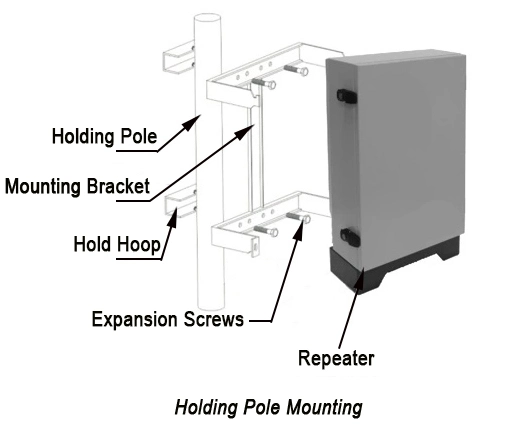 V.Safety Instruction

V.I.Antenna and Feeder Installation and Precautions

1.Installation of antenna systems requires experienced professionals to complete.
2.You can not install an antenna near power lines, which may be life-threatening.
3.All exposed joints must use self-adhesive waterproof tape and electrical insulation tape seal securely.
VII.Connect the Ground and Power Supply
1. Equipment Grounding
The equipment must be well grounded, there is a copper on the repeater wall chassis ground, use 4mm2 or thicker copper wire close to the ground. Grounding wire should be as short as possible. When installed, the equipment grounding wire should be connect to the integrated grounding bar. Grounding resistance of requirements bar may be≤ 5Ω, ground connector require preservative treatment.
2. Connect the Power
Connect 220V/50Hz AC power to the equipment power port terminal blocks, power line use 2mm2 cables, length less than 30m.
For standby power requirement, the power must go through UPS, and then connect the UPS to the repeater power port terminal blocks.

*More Details please CLICK it!
More Mobile phone signal booster please it!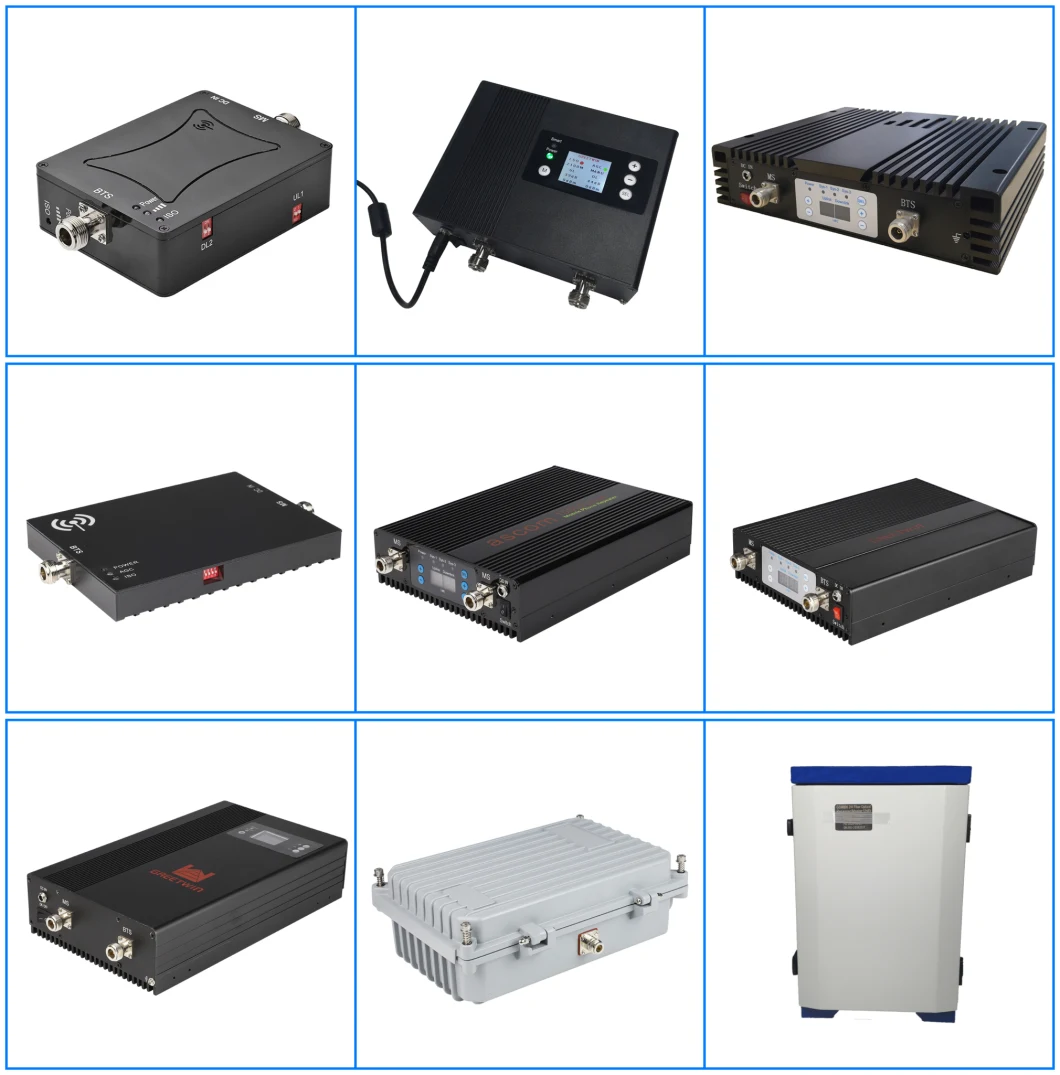 Q1.Payment Method

T/T, Western Union, Paypal, and Credit Card are available,
and we suggest paying by Alibaba Trade Assurance, the most favor, and security method.
*Other methods please us with more details.
Q2.Delivery Date&Lead Time
Quantity

Lead time

Delivery to American/Middle East/Asia/Europe

<20 pcs

3-5 business days

3-7 business days by DHL
5-7 business days by FedEx/UPS

20-100 pcs

7-15 business days

>100 pcs

15-24 business days
*
it to get the sample.
Q3. Can I customize frequencies?

Yes, we can customize 2G/3G/4G,GSM850/CDMA450,GSM900,AWS1700,DCS1800,PCS1900,WCDMA2100,LTE700/800/2600,etc.

Q4. What should I do if I don't know about frequency in my country?
Please feel free to us with your inquiry, we will find the frequency you need and address your problems.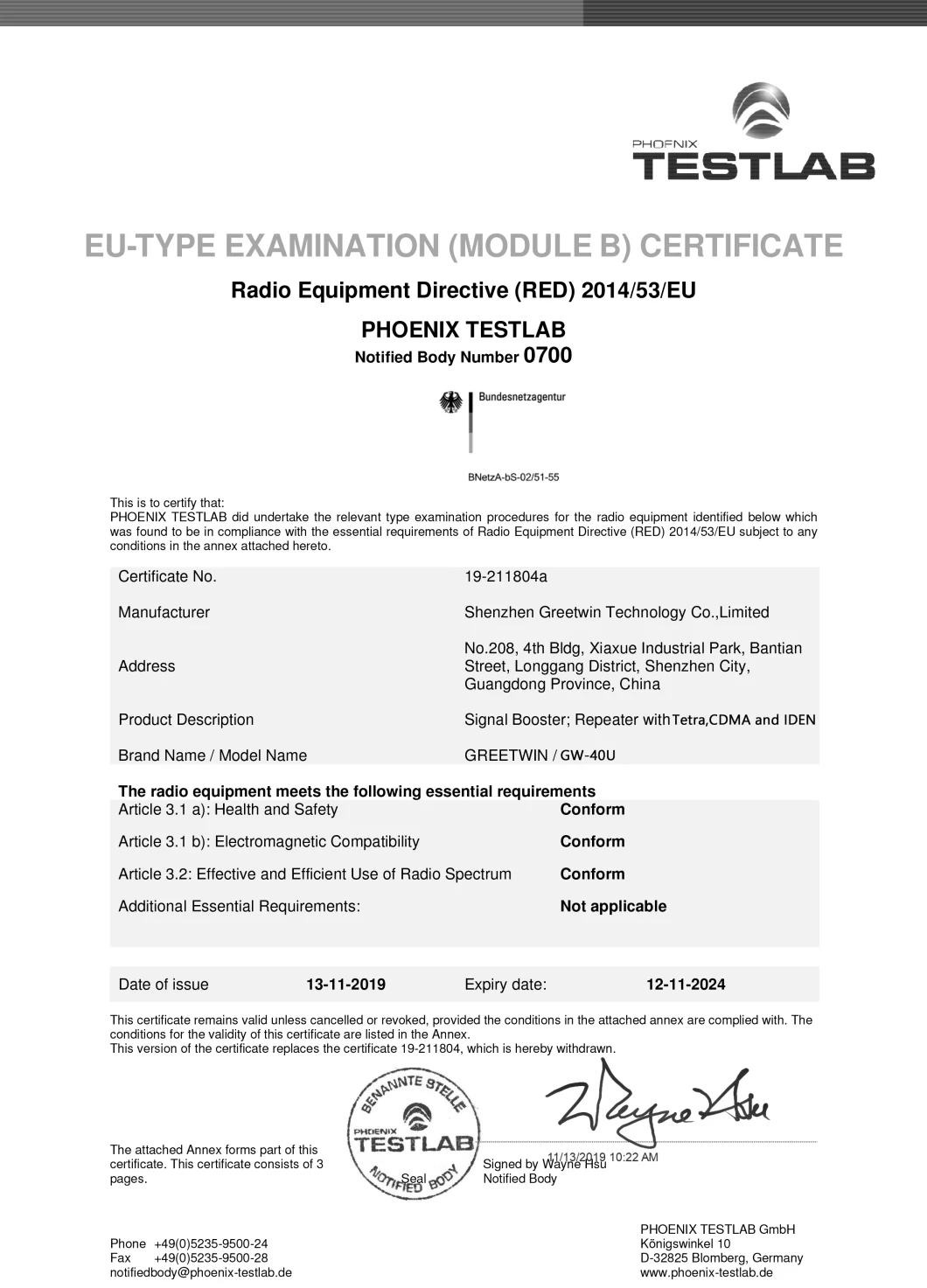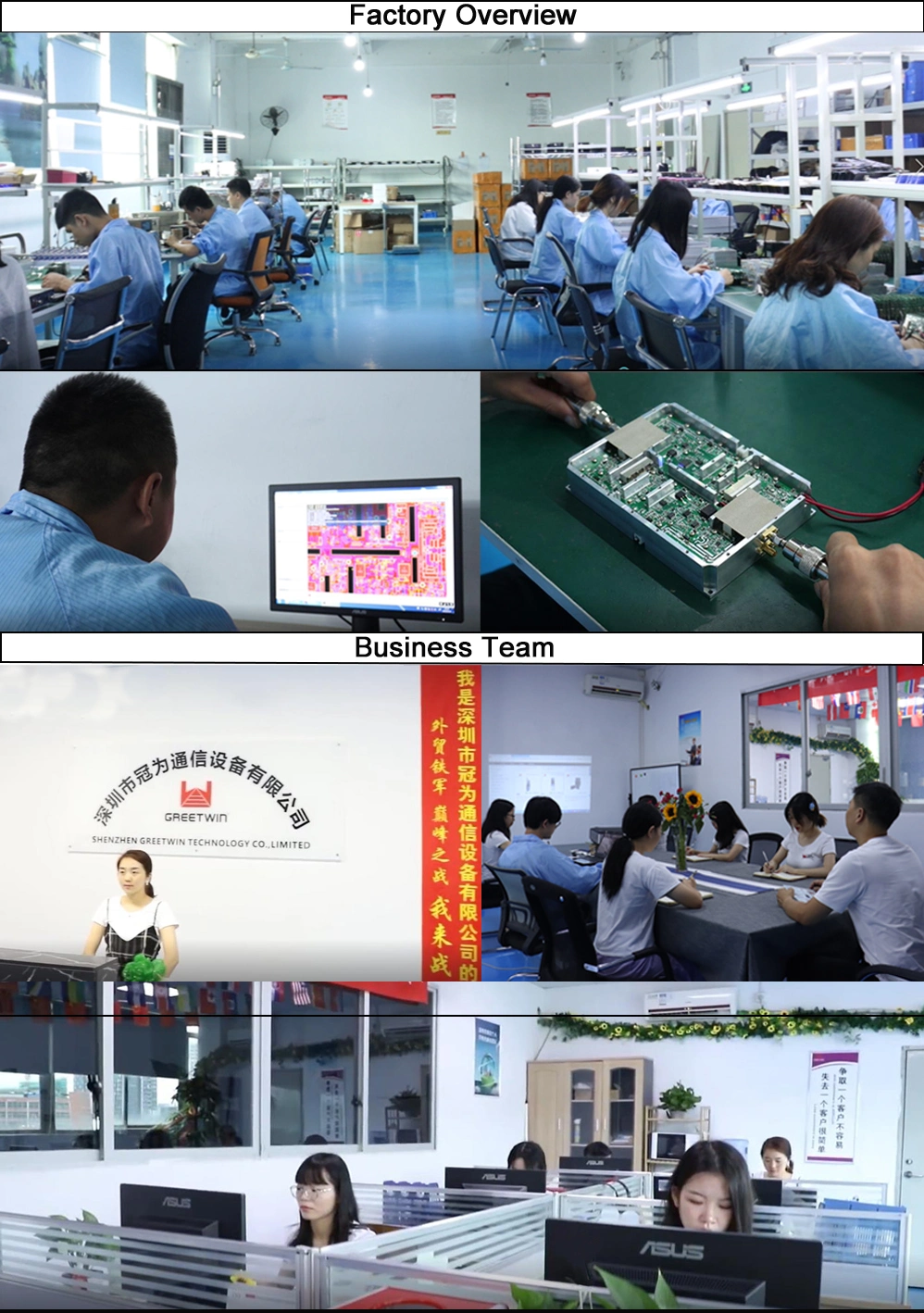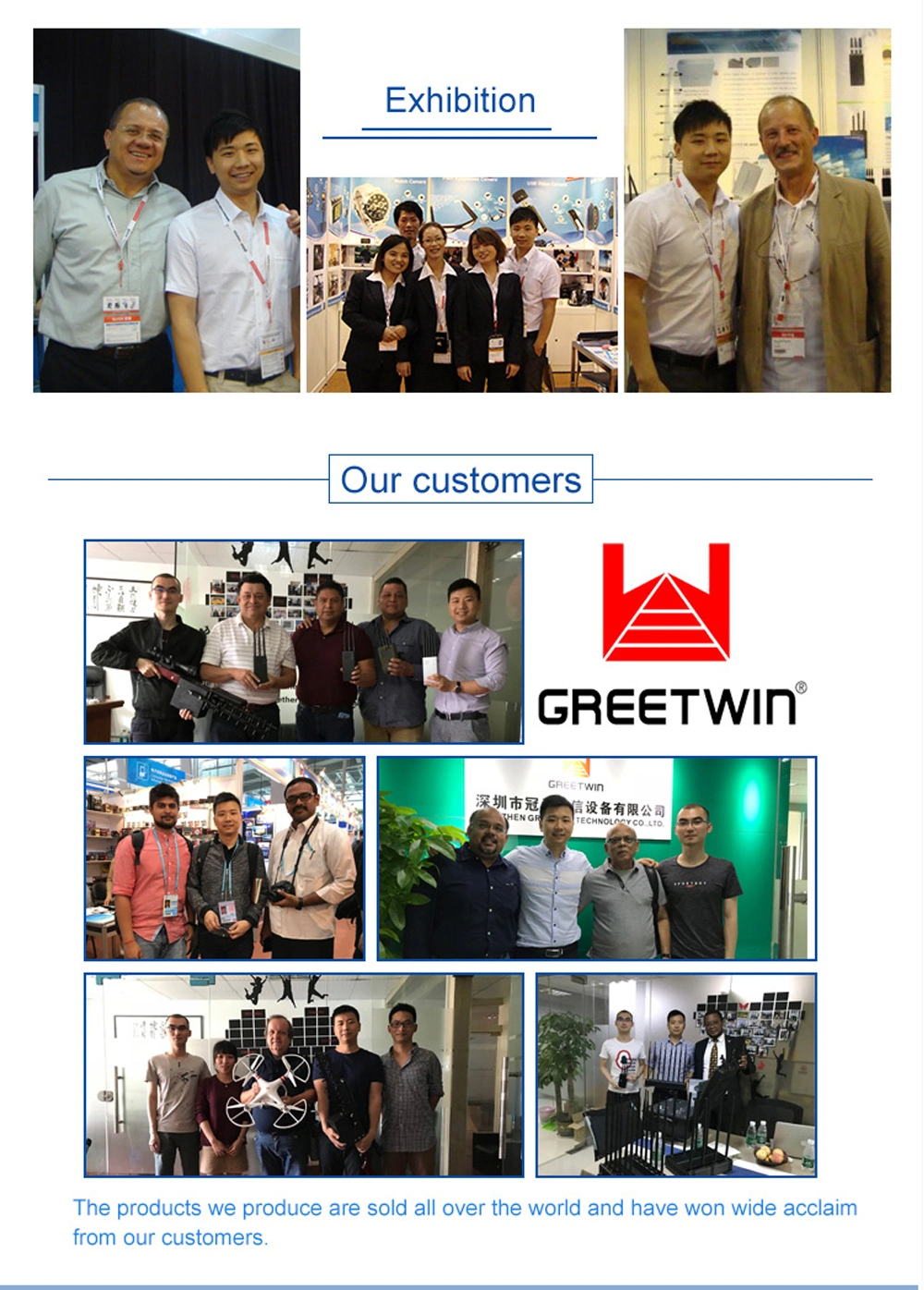 | | |
| --- | --- |
| Frequency | 2G,3G,4G |
| Multi-band | 1-5 Bands |
| Output Power | 17dBm-43dBm |
| Colors | Accept Customized |
| Logo | Accept Customized |
*More Details please it to contact us!