Description
HELIOS® Digital Tri-Band Lower Power Pico Repeater is a carrier-grade, consumer-friendly digital smart signal booster that maximizes a subscriber's indoor wireless experience by eliminating in-building dead zones. It is a real cost-effective and intelligent solution to solve the last mile coverage problem, which adopts SDR (Software Define Radio) technology based upon our FPGA & DSP (Digital Signal Processing) Platform. It enables on-the-fly filter change / upgrade by software without expensive hardware upgrading.
The Repeater is connected via coaxial cable to a Donor Antenna and Service Antennas, The Donor Antenna is placed outside the building where it has access to a Macro BTS signal, and the Service Antenna is placed in the building where it can extend radio coverage to the blind areas.
Features
1.Supports Triple band Cellular system 900, 1800 and 2100MHz
2.Supports upgrading filter parameters in case of frequency re-farming by software
3.SOC embedded architecture enables delivery of significantly improved network coverage with very low power consumption
4.Supports multi tunable sub-bands
5.Better out of band rejection than analog SAW filters
6.IMOP function for easy commissioning
7.Built-in RJ-45 interface for local control
8.Built-in 4G modem for Helios NMS control
9.Additional RJ-45 port to connect external Ethernet and Wireless modem
10.Built-in AGC & ALC function
11.RF Composite Output Power +17dBm per Band
Application
To expand signal coverage of fill signal blind area where celluar signal is weak or unavailable.
Indoor: Hotels, Exhibition Centers, Basements, Shopping Malls, Offices, Parking lots, etc.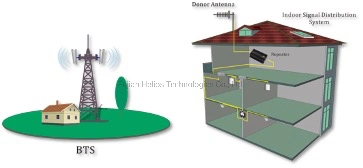 Technical parameter:
Items
900&1800&2100 Tri-band Digital Indoor Pico Repeater
900MHz
1800MHz
2100MHz
Frequency Range (Customized)
Uplink
880-915MHz
1710~1785MHz
1920~1980MHz
Downlink
925-960MHz
1805~1880MHz
2110~2170MHz
Max Composite Output Power
17±2dBm per Band/17±2dBm per Band
Filters Design:
Typ. 1*(6-10) MHz (Customized)
Gain
70±2dB/70±2dB
AGC Control Range
Min 30dB
Gain Control Range
30dB
VSWR
<1.8
Standard
Complies with 3GPP and ETSI
Oscillation Protection
IMOP
I/O Impedance
50 ohm
Group Time Delay
Max 8µS
MTBF
Min. 50000 hrs
Power Supply
AC220V (+/-15%), 50Hz
Power Consumption
Max 60W
Monitoring
Real-time alarm for Temperature, Input Under Power, Input Over Power and etc. Parameters monitoring for Output Power, Gain, Uplink ATT, Downlink ATT, etc
SNMP
SNMP V3 + MIB file

External and Antenna Connection

RF Connector
N-type Female
Local Control
Built-in RJ-45 interface for Local Control
Remote Control
Built-in 4G Modem for Helios NMS Remote Control,Additional RJ-45 port to connect external Ethernet and Wireless modem

Mechanical Specification

Temperature Range
-25 °C to +55 °C
Relative Humidity
Max 95%
IP Rating
IP43
Dimension
375mm*226mm*100mm
Weight
Max 10KG
* Technical Specification subject to change without notice
Company Information
Helios Technologies with its Headquarters based in Torch Hi-Tech Industrial Zone, Xiamen, China has 5,000 square meters production area and standard communications equipment manufacturing plant with the annual production capacity of up to 6,000 various types of wireless network equipment.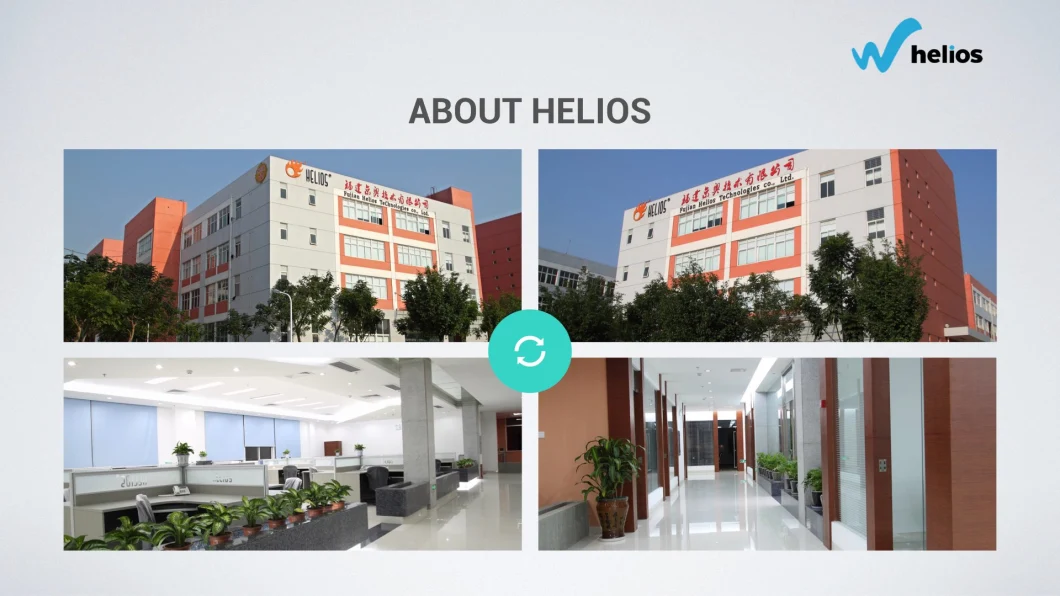 Our Manufacturing Department is composed with SMT group, RF Fine Tuning Group, Whole Assembly Group, CNC group and Technological Process Group and Quality Control Department for continuous improvement of production technology and quality. Our company now owned a new Japanese JUKI high precision multi-function SMT machine production line (model: JUKI KE2070L and JUKIKE-2080L) with a full range of high-precision Desen Printer, JT-800 Reflow Oven and ZHENGHUAXING AOI, which can undertake 0201, 0402, 0603, 0402, 0603 specifications of the chip components, BGA, QFP, PLCC shaped components SMT.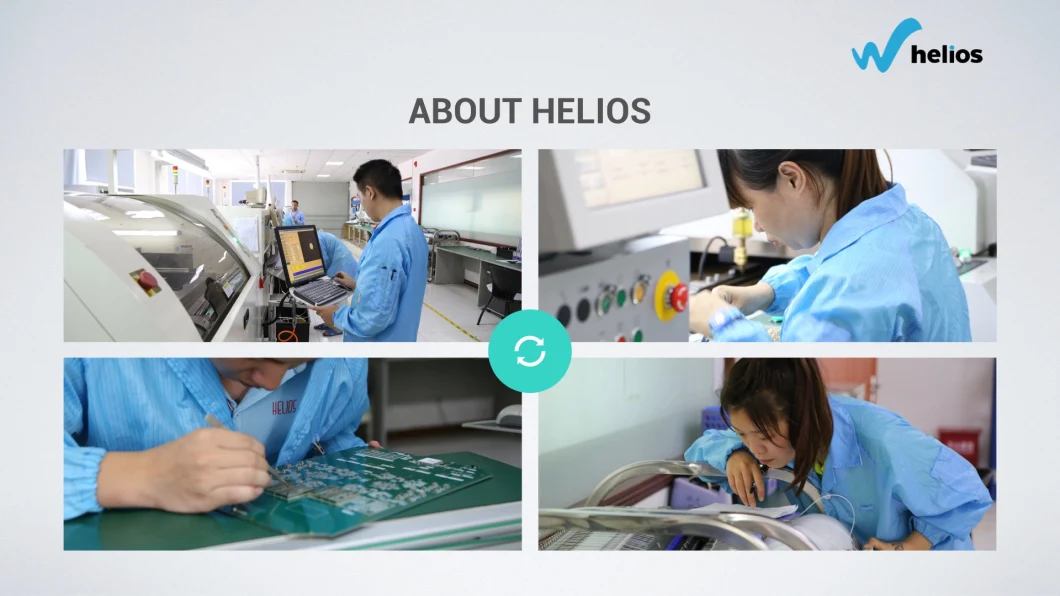 Focus on R&D, Manufacture and Sale for total innovation solution of Wireless Network, Smart Cities, Wireless Backhaul, Network Security, Big Data, AI & Edge Computing, covering span 88M to 5890MHz which support GSM, UMTS, TETRA, P25, DMR, AM & FM, VHF & UHF, LTE and 5G NR technologies.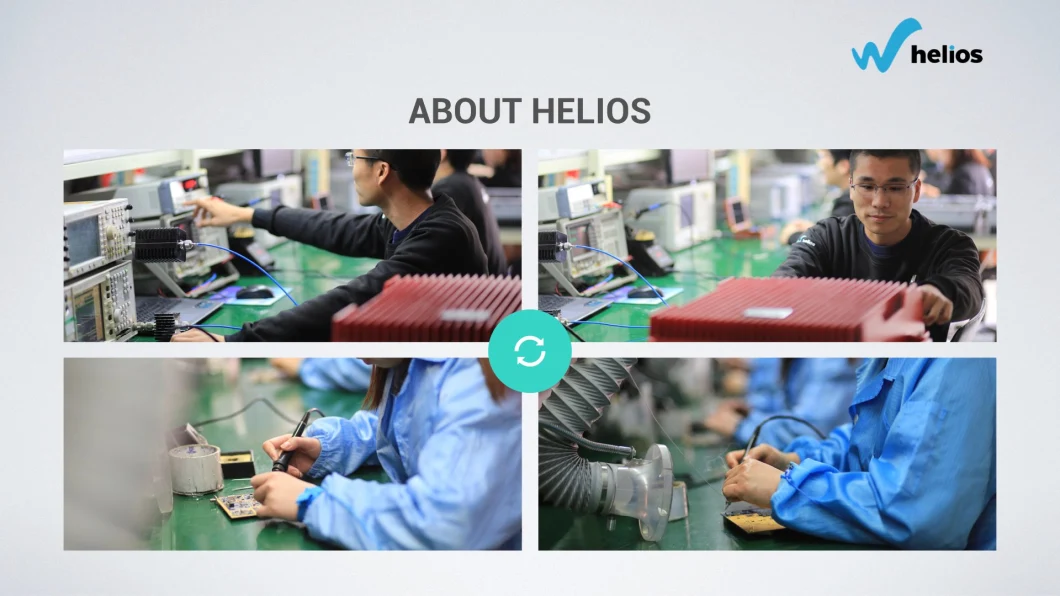 Owning modern communications instrumentation equipment, high-quality workforce and excellent management team, our main products cover from 2G/3G/4G Baseband Chipset, 4G LTE-A Wireless L2 Relay, 2G/3G/4G Smart Multi-band Digital RF Repeater, Multi-band Frequency Shift Repeater, Multi-band Fiber DAS system, Ultra-broadband Wireless Image Transmission System to relative software and accessories.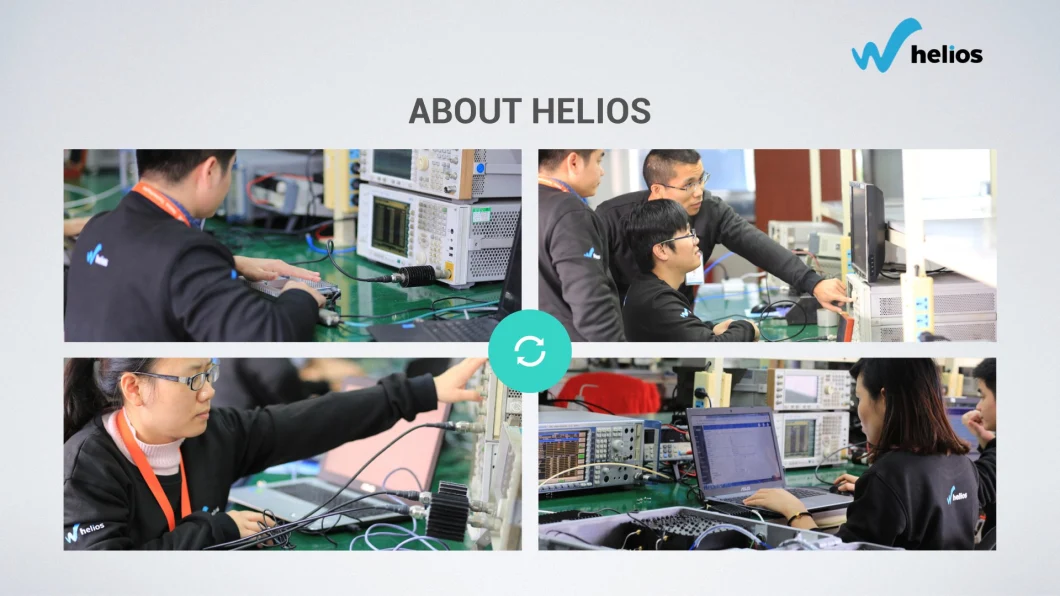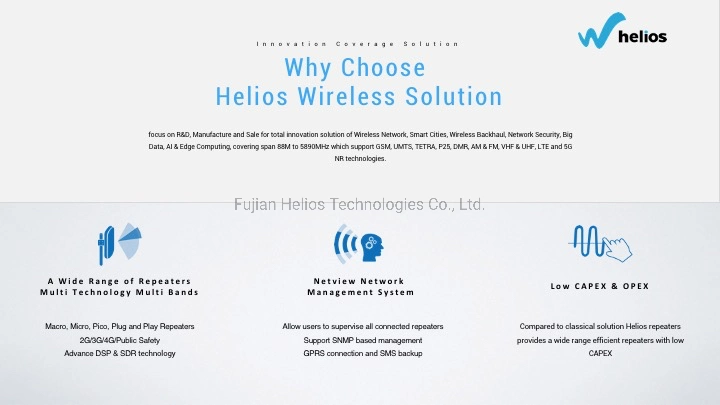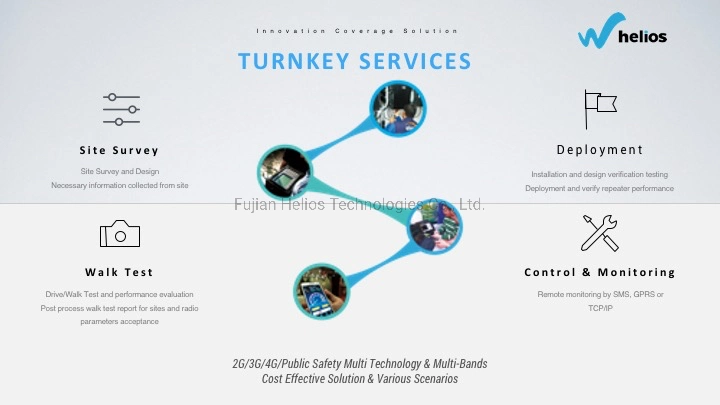 SITE SURVEY
Many of our Regional Partners offer extensive & experienced engineering skills to provide comprehensive wireless network survey services for customers.
SOLUTION DESIGN
After analyzing survey data report, our Regional Partners will focus on understanding and communicating the precise requirements of customers to the Helios TEAM, who develops final solutions that are practical, technical and cost-effective after customers' approval.
INSTALLATION AND COMMISSIONING
Our Team, along with our Regional Partners, provides field support services on Helios Equipment, installation and verification support on commissioning and proper operation of the systems. Our Engineers have extensive troubleshooting and commissioning expertise to solve any possible performance problem to make the systems work at optimized status, which can assist customers to finish engineering acceptance.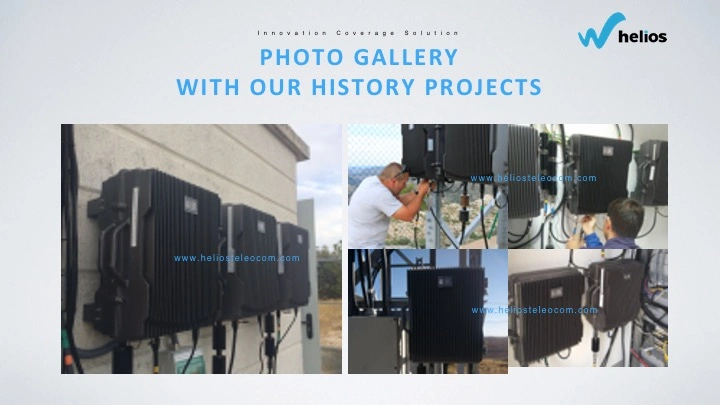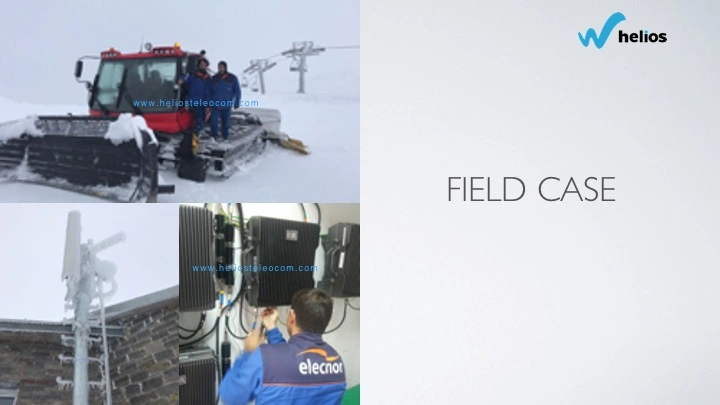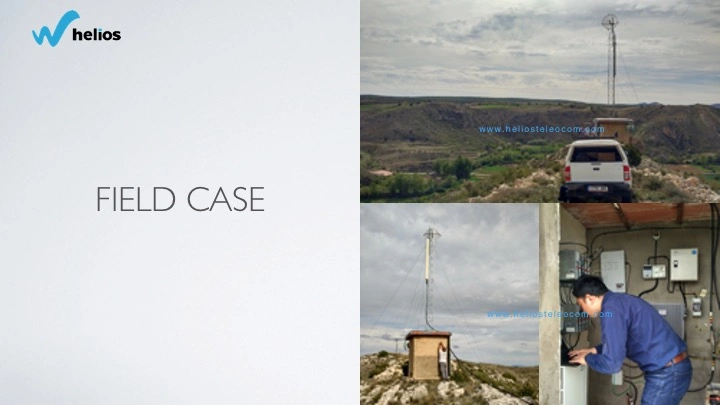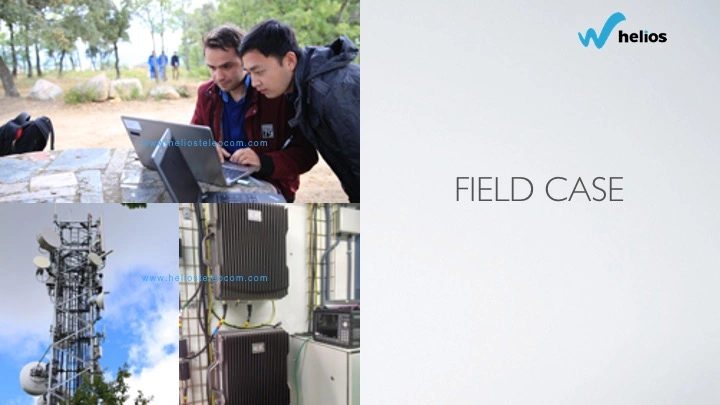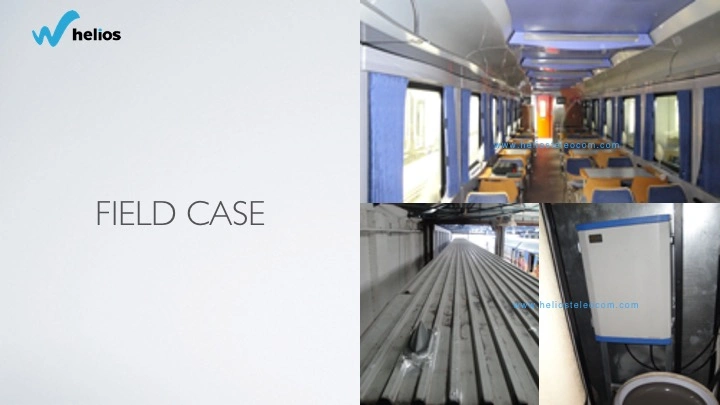 For more information, please feel free to contact with us!!!