DMR Digital DM-1702 First version BaoFeng Tier II Dual Band Two way radio walkie talkie Ham Amateur Radio
Features:
v DMR Digital Radio
v Tier 2 time slots
v Crystal Clear Call Quality
v Dual Band Repeater
v VHF/UHF 136-174/400-470Mhz
v 2200mAh High Capacity Battery
v High Power/Low power(5W/1W)
v 1024 Channels
v ≥3km of Range
v 21CM Dual Band Antenna
v 8-Level Stepped Frequency Selection
v Auto power saving function,Super-Long Standby
v 14 hours usage time,up to 30 hours of standby time
v Emergency Alarm
v Flashlight
v Individual/Group/All Call
v Walkie-Talkie Detection
v CTCSS/DCS
v Compatible with Digital And Analog Systems
Specification :
Frequency Range: VHF 136-174MHz &UHF 400-470MHz
Storage channel: 1024
Operating Voltage:DC 7.4V
Frequency Stability:±1.0ppm
Operating Temperature:-30°c ~ 60°c
Antenna Impedance:50Ω
Battery Capacity:2200mAh/16.28wh
Weight: about 274g(with battery & antenna)
Volume: 136*62*36mm(antenna 14cm not including)
Transmitting
Output Power:1W/5W
Digital:Tier i&ii
Adjacent channel:≤-65dB ≤-60dB
Modulation Distortion:≤5%
Digital Protocol: ETSI-TS102 361-1,-2,-3
Vocoder type: AMBE+2TM
Receiving
Analog sensitivity:-122dBm (12dB SINAD)
Digital sensitivity:-120dBm (BER ≤5%)
Audio Power:1W
Audio Distortion:<10%
Inter-mediation:≥62dB / ≥ 58dB
Adjacent channel selectivity:≥65dB /≥60dB
Receiving current:≤380mA
PM Noise :≥ 45dB*25KHz; ≥ 40dB*12.5KHz
Standard Package:
1× DM-1702 Radio
1× 2200mAh Li-ion Battery Pack
1× Desktop Charger
1x AC Adapter(100-240V)
1×High gain Antenna
1× Hand Strap
1× Belt Clip
1× ear hock Earpiece
1× English Manual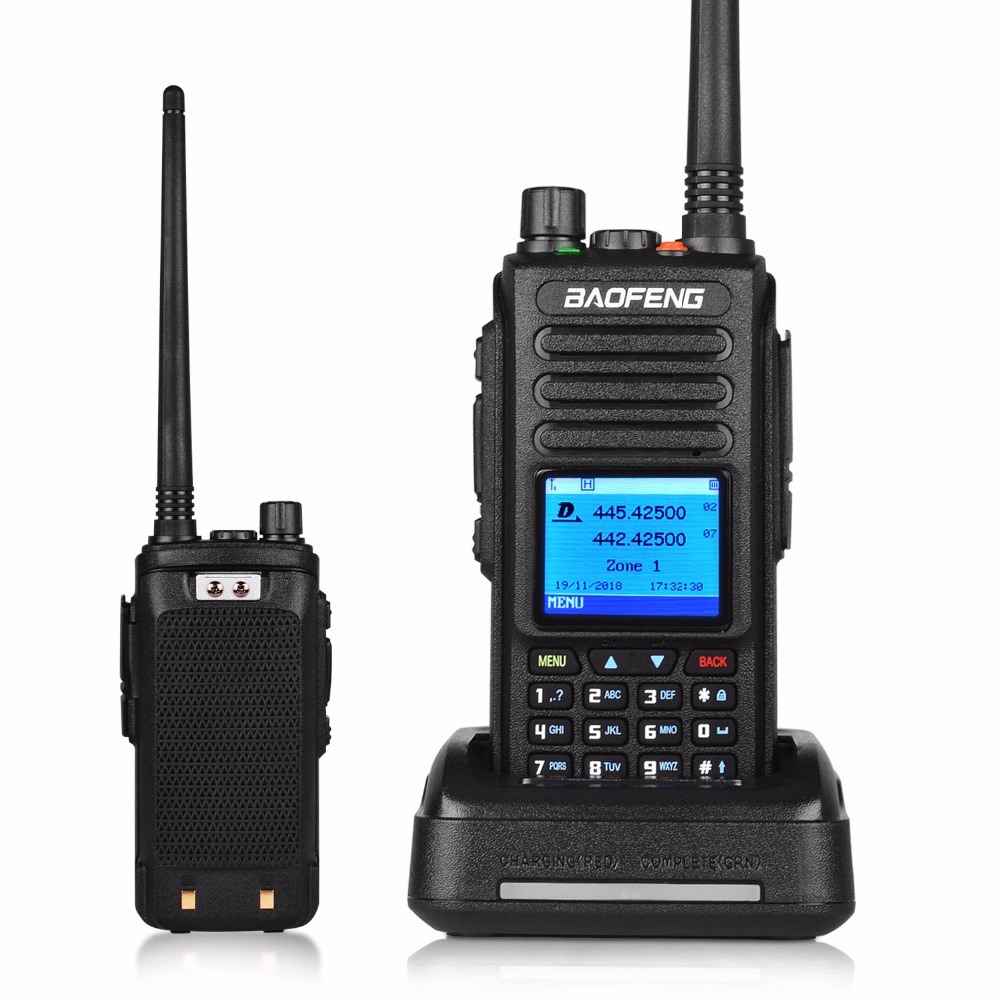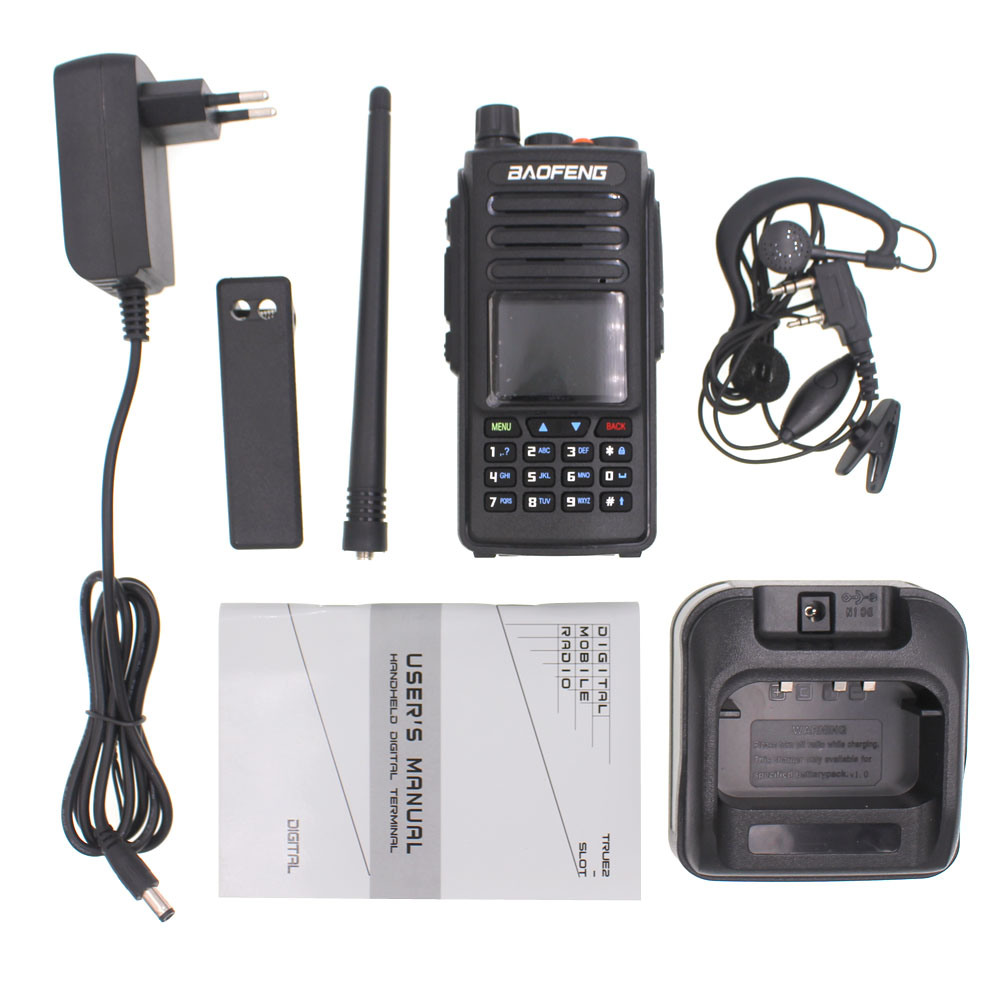 Q:What is the MOQ(Mini Order Quantity)?

A:we commmend you order 2pcs for sample test that would be better

Q:Do you accept customization?

A:Yes, we can design the packing box and LOGO mark as you request , OEM&ODM is welcomed

Q:Will you provide free sample before order?

A:Generally speaking, you need to pay for that.

Q:When will you ship the items?

A:1-3day for sample ,5-30days for bulk order ,depends on the quantity

Q:What type of pins do you offer?

A:Please tell me in which country you are going to use our models, we will give you right plug.