23dBm 900MHz 2100MHz Cell Phone Amplifier Cell Phone Repeater
A cell phone signal booster (also known as amplifier or repeater) is made up of three main elements - exterior antenna, amplifier, and interior antenna. They form a wireless system to boost cellular reception.

A cell phone reception booster is generally a repeater system that involves the amplifier adding gain or power to the reception in various directions. Even for a cheap cell phone signal booster, maximum gain differs by application. The work of an outside antenna is to both receive and transmit signals to a cellular tower with enhanced power and sensitivity. Usually, the dB gain is never below 7 dB and can be over 10 dB gain. The system's elements conduit is the coaxial cable. It is also a factor in transmission loss.

The main aim of the cellular phone signal booster is taking the existing cell phone signal around your car, office, workstation, or home and amplifying it. After amplification, the signal is rebroadcasted to the area with no reception or weak signal. Apart from consisting of an amplifier to boost the reception, external antenna, and internal antenna, there're cell phone boosters with indoor antenna and amplifier as a single unit making them superb indoor cell phone signal boosters. In most cases, the three components are detached. Other optional components include the Attenuator (reduces unwanted frequency signals), Lightning Surge Protector, Splitter, and Tap.
Production Information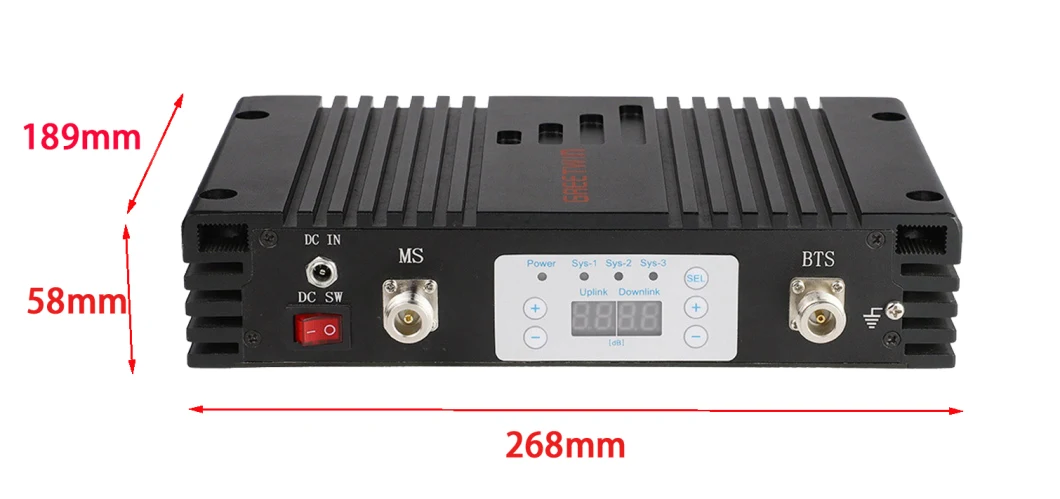 Features:
1. Cost-effective solution for weak signal zones, reduce drop/off calls.
2. Compact size, low power consumption, easy installation, great cover.
Expansion and extension of the signal of the base station. Optimization of the quality of the signal and source
3. Cover about 1500~2500m² Without block or obstruct.
4. High linear design, ALC function design, low interference to BTS.
5. Support any cellular devices (voice & data & video)
6. Wideband signal booster, or customize selective band booster.
7. Support System CDMA800, GSM, DCS, PCS, WCDMA, LTE 4G, etc
Advantages:
1. Smart Function, Intelligent mode setting
smart function called which can be activated via the front panel.
users can adjust gain and choose working band by LED panel, This smart function is easier than DIP Switch, can set up parameters, It is a simple, safe, and effective way.
2. Auto Level Control
The 30dB ALC is used to maintain steady output power even when the donor source signal fluctuates.
3.ODM/OEM service is available.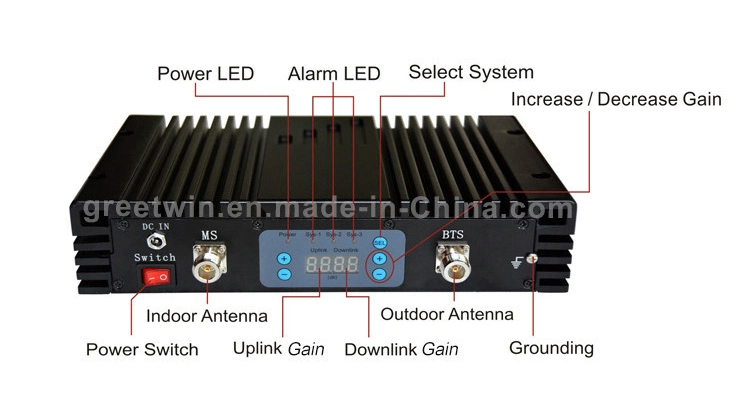 Parameter:
Frequency Range
Uplink
Downlink
GSM900+DCS1800
890- 915/1710 - 1785MHz
935- 960/1805- 1880MHz
GSM850+PCS1900
824 - 849/1850- 1910MHz
869- 894/1930- 1990MHz
LTE800+LTE2600
832- 862/2500 - 2570MHz
791- 821/2620 - 2690MHz
GSM850+AWS1700
824 - 849/1710 - 1755MHz
869- 894/2110 - 2155MHz
Max. Gain
70dB
75dB
Max. Output Power
20dBm
23dBm
Bandwidth
Wide Band
Manual Gain Control
31dB / 1dB Step
Automatic Gain Control
>20dB
Ripple in-band
≤ 6dB
Return loss
≤ -10dB
Noise Figure
≤ 6dB
Spurious Emission
&Intermodulation
9KHz~1GHz
≤ -36dBm
1~12.75GHz
≤ -30dBm
WCDMA
Spurious Emission Mask
Meet 3GPP TS 25.143 ( V 6.2.0 )
Modulation Accuracy
≤ 12.5%
Peak Code Domain Error
≤ -35dB@Spreading Factor 256
Time Delay
≤ 1.5 μs
Frequency stability
≤ 0.01ppm
MTBF
> 50000 hours
Power Supply
AC100-240V,DC9V/5A
Power LED
Power indicator
Impedance
50 ohm
Alarm LED
Red
Autoexcitation or High Power
Green
Standard
Mechanical Specification
RF Connector
N-Female
Switch
Power Switch\Manual Gain Control Switch
Cooling
Heatsink Convection cooling
Humidity
< 90%
Operating Temperature
-10°C~55°C
Environment Conditions
IP40
Installation Type
Wall Installation
Size
268mm*58mm*189mm
Weight
4Kg
Standard Package:
1) AC90-264V, DC9V/5A power supply adapter 1PCS
2) AC power cord (EU/US/UK/SA/China standard, etc) 1PCS
3) Installation kit 1PCS
4) User manual 1PCS
Recommended Accessories:
1)Donor antenna: Log Periodic Antenna (9dBi, 806-960/1710-2700MHz)
2)Service antenna: Omni Ceiling Antenna (3dBi, 806-960/1710-2700MHz)
3)5D-FB coaxial cable with connecter (Cable length optional)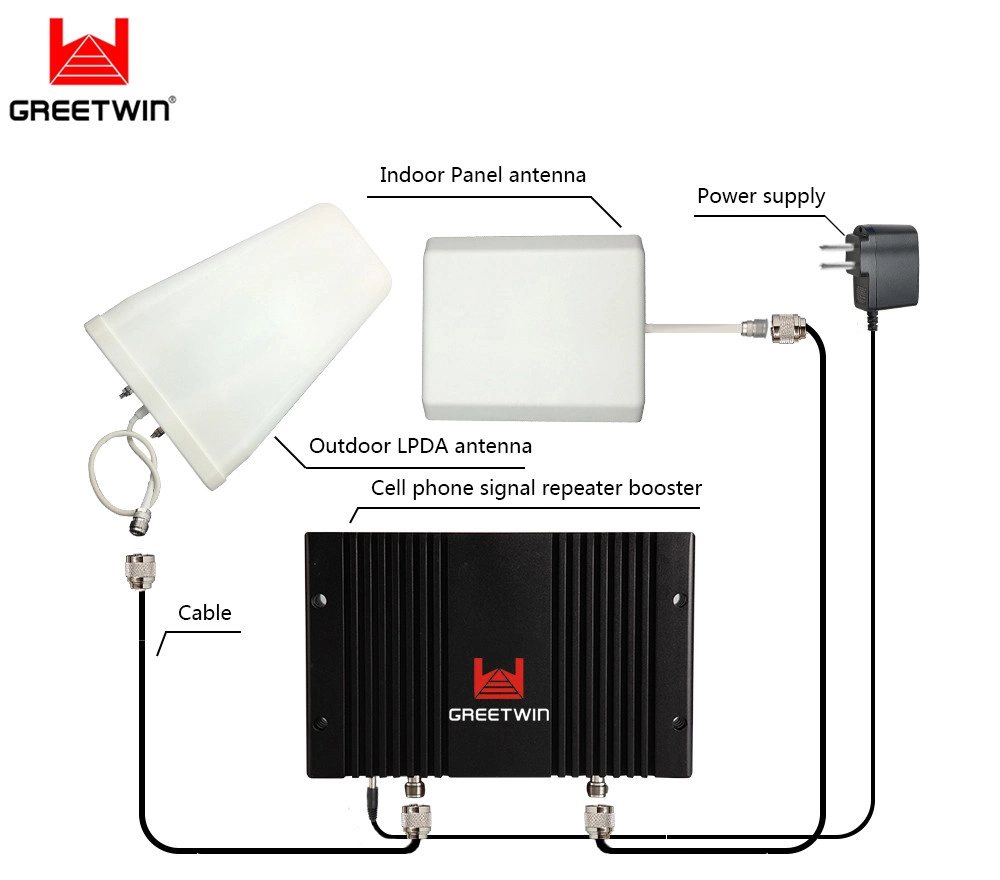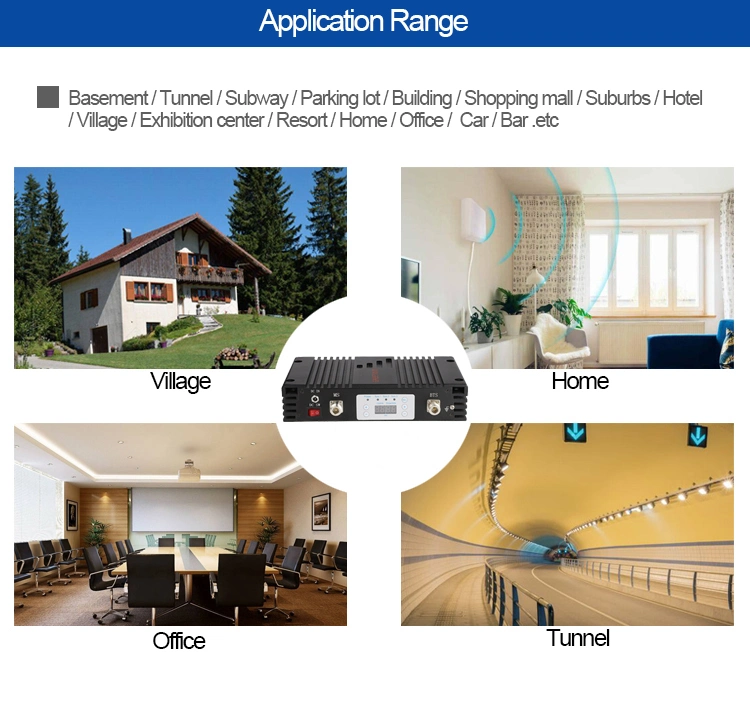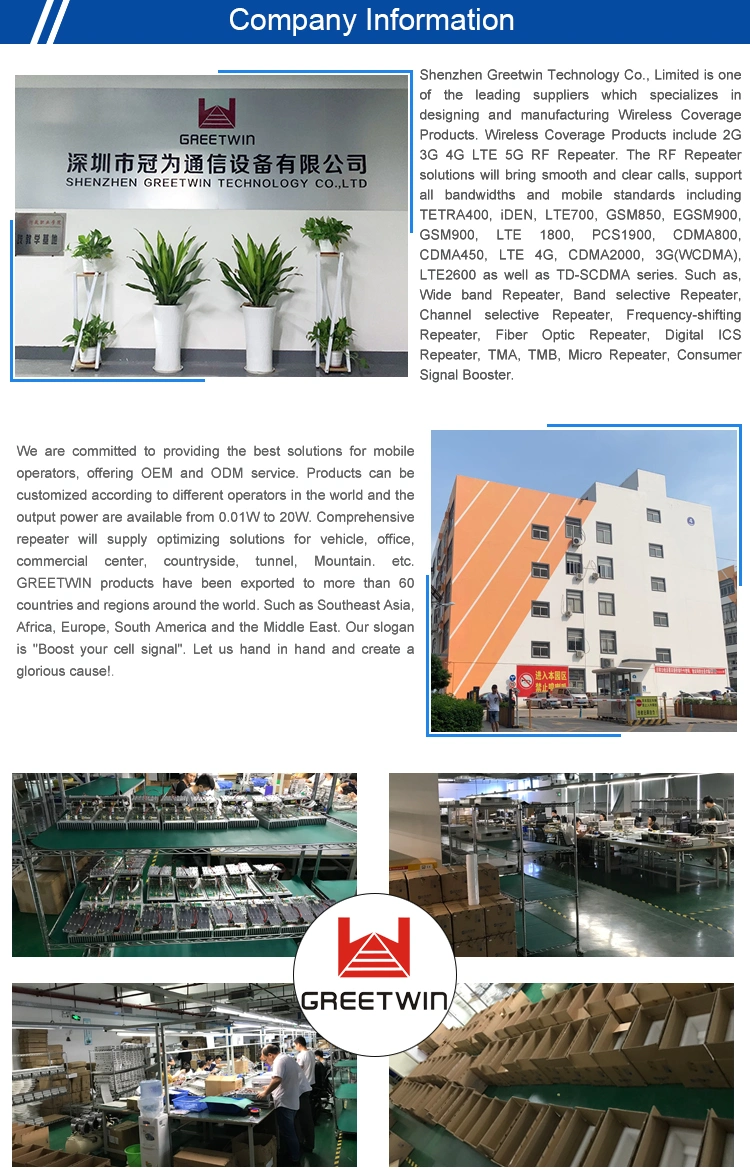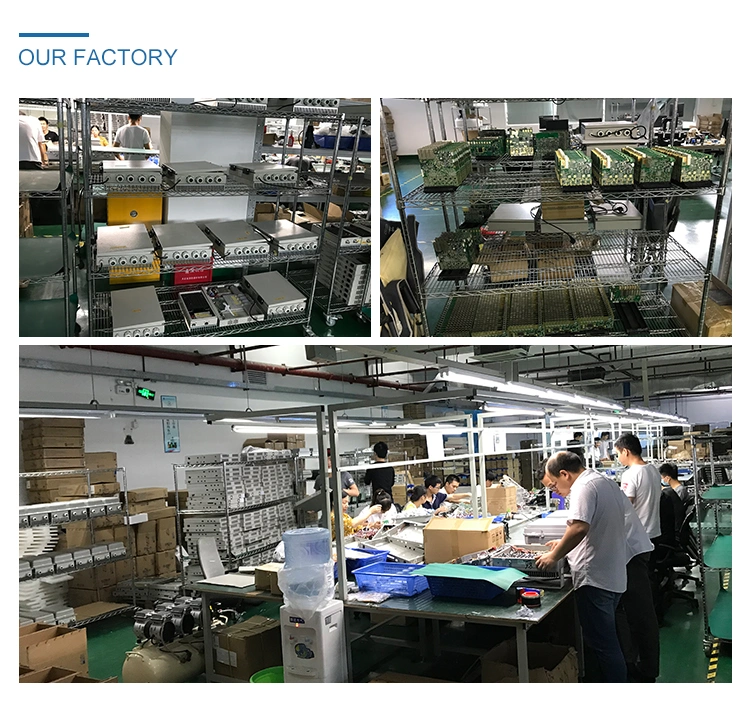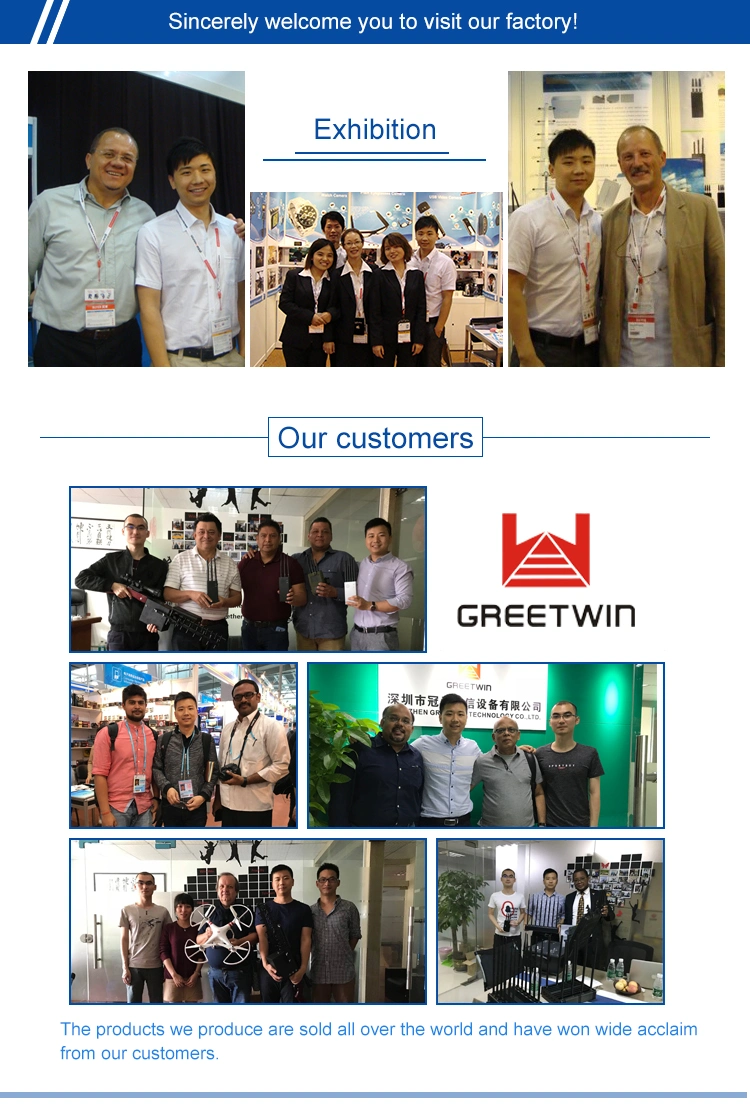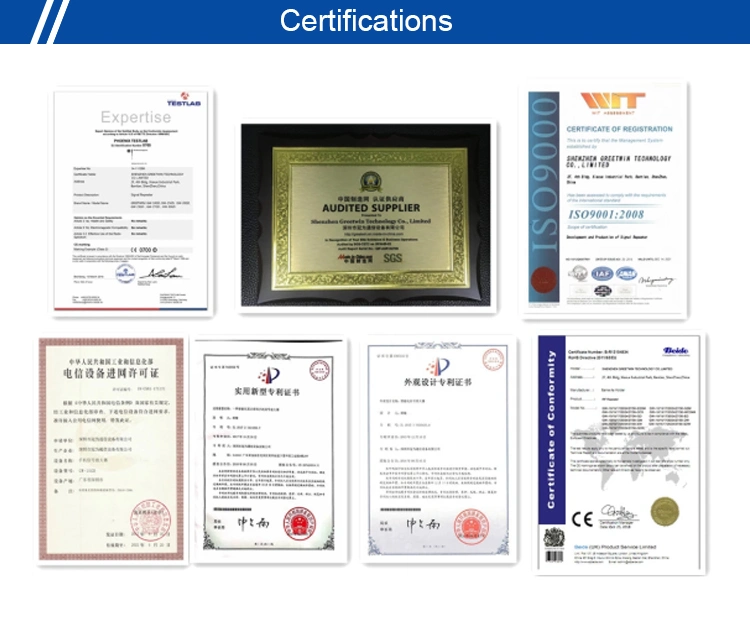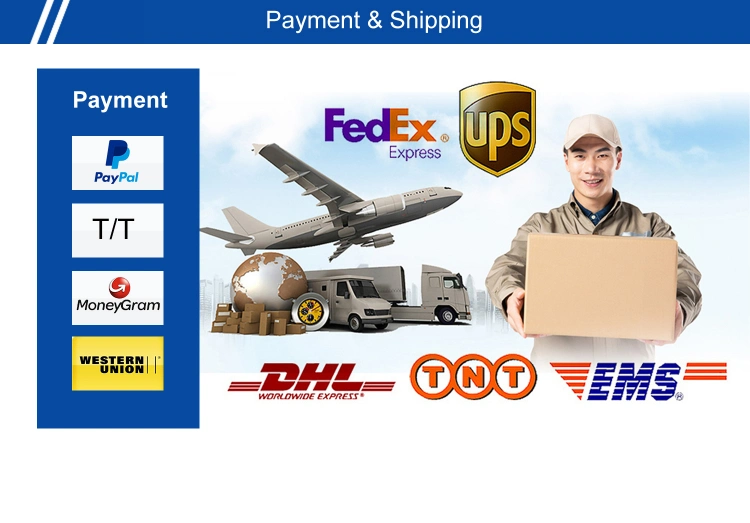 Q1. Could I get a sample before bulk order?

Yes, we offer the sample for all models but charged.

Q2. What should I do if I don't know about frequency in my country?
Please feel free to contact us with your inquiry, we will find the frequency you need and address your problems.
Q3. Do you accept OEM/ODM order?

Yes, we can customize the brand logo, colors, and frequencies.
Q4.Shipment Date
| | |
| --- | --- |
| Sample | 3-5 business days |
| <20 pcs | 7-15 days |
| 20-50 pcs | 15-24 days |
| >50 pcs | Negotiate |
Q5: Delivery Date of the sample by DHL/FedEx
| | |
| --- | --- |
| USA/Canada/Europe/Asia | 3-5 days |
| Middle East/Latin American | 5-7 days |
| African | 3-7 days |
Q6.Payment Method

T/T, Western Union, Paypal, and Credit Card are available,
but we suggest paying by Alibaba Trade Assurance, the most favor, and security method.
*Other methods please contact us with more details.

Q7.Others
(1)Frequency
We can customize Single/Double/Triple/Quand/Penta Band for cellphone signal like 2G/3G/4G(GSM/CDMA/DCS/PCS/WCDMA/LTE, etc,)
(2)Output Power &Coverage Areas
| | |
| --- | --- |
| Output Power | Coverage Areas |
| 20dBm | 500-1500m² |
| 23dBm | 1500-2500m² |
| 25dBm | 2500-4000m² |
| 27dBm | 3000-5000m² |
| 30dBm | 5000-8000m² |
*Coverage is related to local signal strength, please contact us with your local condition, we can offer the best solution.
(3)Antenna
Cellphone signal booster must attach one indoor antenna and one outdoor antenna by two coaxial cables.
Website's price only includes a signal booster, please contact us if you need one set of devices with antenna, splitter, and coupler.