23dBm 4G Lte 1700MHz WiFi Signal Repeater Amplifier Booster Repeaters (GW-23HA)
Model: GW-23HA
Indoor Signal Booster series is an ideal solution for small/medium businesses and home users looking to enhance indoor wireless connectivity. It is connected via coaxial cable to Donor Antenna and Service Antenna, Donor Antenna is placed outside the building where it has easy access to a BTS signal, and the Service Antenna is placed in the building where it can extend radio coverage to the blind area.
Features:
1.
Cost effective
solution for weak signal zones, reduce drop/off calls.
2. Compact size, low power consumption, easy installation, great cover.
Expansion and extention of the signal of base station.
Optimization of the quality of the signal and source
3. Cover about 500~3000 m² without block or obstruct.
4. High linear design, ALC function design, low interference to BTS.
5. Support any cellular devices (voice & data & video)
6. Wide band signal booster, or customize selective band booster.
Antenna isolation testing
,
Prevent the oscillation
7.
Support system CDMA450, LTE700, LTE800, iDEN, CDMA800/GSM850,
GSM900, EGSM, AWS1700, DCS1800, PCS1900,WCDMA, LTE2600
,etc
Standard Package:
1) AC90-264V, DC9V/3A power supply adapter 1PCS
2) AC power cord (EU/US/UK/SA/China standard, etc) 1PCS
3) Installation kit 1PCS
4) User manual 1PCS

Recommended Accessories:
1)Donor antenna: Log Periodic Antenna (9dBi,806-960/1710-2700MHz)
2)Service antenna: Omni Ceiling Antenna (3dBi,806-960/1710-2700MHz)
3)5D-FB coaxial cable with connecter (Cable length optional)
Application:
To expand signal coverage of fill signal blind area where signal is weak or unavailable.
Indoor: Hotels, Home, Basements, Shopping Malls, Offices, Parking Lots, etc.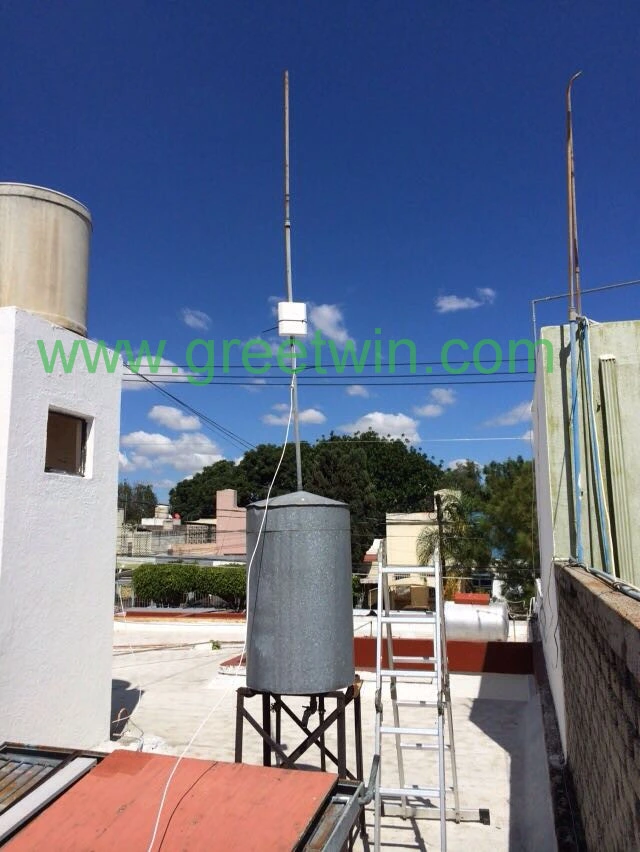 Frequency Range
Uplink
Downlink
CDMA 450
452.5 - 457.5MHz
462.5 - 467.5MHz
LTE700 A/B
699- 716MHz
729- 746MHz
LTE700 C
777- 787MHz
746- 756MHz
LTE700 D
788- 798MHz
758- 768MHz
LTE 800
832- 862MHz
791- 821MHz
iDEN
806- 824MHz
851- 869MHz
CDMA 800/GSM 850
824- 849MHz
869- 894MHz
GSM 900
890- 915MHz
935- 960MHz
EGSM
880 - 915MHz
925 - 960MHz
AWS1700
1710- 1755MHz
2110- 2155MHz
DCS 1800
1710- 1785MHz
1805- 1880MHz
PCS 1900
1850- 1910MHz
1930- 1990MHz
WCDMA/3G 2100
1920- 1980MHz
2110- 2170MHz
LTE 2600
2500- 2570MHz
2620- 2690MHz
Max. Gain
60 - 70dB
65 - 75dB
Max. Output Power
14 - 20dBm
17 - 24dBm
Band width
Wide Band
Manual Gain Control
31dB / 1dB Step
Automatic Gain Control
>20dB
Ripple in-band
≤ 6dB
Return loss
≤ -10dB
Noise Figure
≤ 6dB
Spurious Emission
&Intermodulation
9KHz~1GHz
≤ -36dBm
1~12.75GHz
≤ -30dBm
WCDMA
Spurious Emission Mask
Meet 3GPP TS 25.143 ( V 6.2.0 )
Modulation Accuracy
≤ 12.5%
Peak Code Domain Error
≤ -35dB@Spreading Factor 256
Time Delay
≤ 1.5 μs
Frequency stability
≤ 0.01ppm
MTBF
> 50000 hours
Power Supply
AC100-240V,DC9V/3A
Power LED
Power indicator
ISO LED
Red
Autoexcitation or High Power
Green
Standard
AGC LED
Off
Low Power or No power
Green
Standard
Red
Full Signal, ALC On
Mechanical Specification
RF Connector
N-Female
Impedance
50 ohm
Humidity
< 90%
Operating Temperature
-10°C~55°C
Environment Conditions
IP40
Size
204mm×128mm×27mm
Weight
< 1.5 Kg